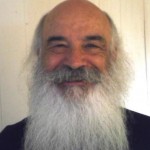 One question that is often asked. What happens to us after death?
The Christian teachings are far too many in their differences.. I am not an expert on Christian teachings. I will not rehearse the teachings that I have been exposed to. I am not really interested in researching Christian teachings beyond what I presently understand. At lest, not at this time. Personal experiences have taught me that caution should be exercised before embracing an alleged truth. Remember, Satan has many snares set in our path. Avoid being deceived by knowing Yahweh's (God's) word, the whole bible. Demand that all forms of communications should harmonizes with Yahweh's word, even if you should have a communication from an Angel. So, I have tried to limit or support my arguments with scripture, Yahweh's word.
Yahweh is the source of all power and has endowed many of us with agency. Surely, there are a number of us that are spared the ability of being able to understand right from wrong. Therefore, are assured Yahweh's charity regarding the mortal experience. I set aside my past anxiousness for my progeny and fellow travelers and rest in Yahweh's excellent loving kindness. Are we not all spirit children from the same Heavenly Father, Yahweh. Each of us agreed to participating in this mortal experience? Surely, you must know that Yahweh does not require or subject us to a vain thing. HalleluYah!
Do we go immediately to heaven or hell?
No and yes!
Yes, most of the human family will go immediately to that dimension referred to as hell.
Hell, a place where spirit bodies which have been separated from their mortal bodies reside until the resurrection they qualify for.
No, if you think of heaven as a place where Yahweh and Yahushua (Jesus) resides. Righteous spirits rest while awaiting the first resurrection. This place may be referred to as, "Abraham's bosom" or as some choose to call paradise.
Luke 23:42-43 (KJV)
42 And he said unto Yahushua (Jesus ), Lord, remember me when thou comest into thy kingdom.
43 And Yahushua (Jesus) said unto him, Verily I say unto thee, Today shalt thou be with me in paradise.
The inhabitants of these two places will be able to see our Messiah, Yahushua at his return to this planet. He will bear his Father's name Yahweh. HalleluYah!
1 Corinthians 15:44 (KJV)
44 It is sown a natural body; it is raised a spiritual body. There is a natural body, and there is a spiritual body.
Please understand that the spirit body existed before the mortal and that the immortal body shall be our final reward. Truly, our spirit body has been clothed with these marvelous bodies of flesh and blood. There is more to understand but this is all I chose to describe at this time.
 James 2:26 (KJV)
For as the body without the spirit is dead, so faith without works is dead also.
Luke 24 (KJV) Yahushua (Jesus) is talking after his resurrection.
39 Behold my hands and my feet, that it is I myself: handle me, and see; for a spirit hath not flesh and bones, as ye see me have.
47And that repentance and remission of sins should be preached in his name Yahushua ( Jesus) among all nations, beginning at Jerusalem.
There never was a man with the name, "Jesus". It is important to realize this fact. I challenge you to research this claim. Is it not obvious to you why Satan has been busy hiding Yahweh's name and his messiah, "Yahushua"?
There is a great deal of blindness regarding the biblical truth about this subject. Many have sight but can not see, ears that hear but fail to understand. The lust of the world deceives too many. Humble your spirit as you seek to understand the things that are of eternal value to you.
A number of scriptures have been collected and presented for your benefit. May your spirit be comforted.
Luke 16:19-31 (KJV)
19 There was a certain rich man, which was clothed in purple and fine linen, and fared sumptuously every day:
20 And there was a certain beggar named Lazarus, which was laid at his gate, full of sores,
21 And desiring to be fed with the crumbs which fell from the rich man's table: moreover the dogs came and licked his sores.
22 And it came to pass, that the beggar died, and was carried by the angels into Abraham's bosom: the rich man also died, and was buried;
23 And in hell he lift up his eyes, being in torments, and seeth Abraham afar off, and Lazarus in his bosom.
24 And he cried and said, Father Abraham, have mercy on me, and send Lazarus, that he may dip the tip of his finger in water, and cool my tongue; for I am tormented in this flame.
25 But Abraham said, Son, remember that thou in thy lifetime receivedst thy good things, and likewise Lazarus evil things: but now he is comforted, and thou art tormented.
26 And beside all this, between us and you there is a great gulf fixed: so that they which would pass from hence to you cannot; neither can they pass to us, that would come from thence.
27 Then he said, I pray thee therefore, father, that thou wouldest send him to my father's house:
28 For I have five brethren; that he may testify unto them, lest they also come into this place of torment.
29 Abraham saith unto him, They have Moses and the prophets; let them hear them.
30 And he said, Nay, father Abraham: but if one went unto them from the dead, they will repent.
31 And he said unto him, If they hear not Moses and the prophets, neither will they be persuaded, though one rose from the dead.
1 Peter 4:6 (KJV)
6 For for this cause was the gospel preached also to them that are dead, that they might be judged according to men in the flesh, but live according to Elohim (God) in the spirit.
1 Peter 3:18-22 (KJV)
18 For Messiah (Christ) also hath once suffered for sins, the just for the unjust, that he might bring us to
Elohim (God), being put to death in the flesh, but quickened by the Spirit:
19 By which also he went and preached unto the spirits in prison;
20 Which sometime were disobedient, when once the longsuffering of Elohim (God) waited in the days of Noah, while the ark was a preparing, wherein few, that is, eight souls were saved by water.
21 The like figure whereunto even baptism doth also now save us (not the putting away of the filth of the flesh, but the answer of a good conscience toward Elohim (God),) by the resurrection of Yahushua the Messiah (Jesus Christ):
22 Who is gone into heaven, and is on the right hand of Elohim (God); angels and authorities and powers being made subject unto him.
Hebrews 11:35
35 Women received their dead raised to life again: and others were tortured, not accepting deliverance; that they might obtain a better resurrection:
Acts 2:31
31 He seeing this before spake of the resurrection of Christ, that his soul was not left in hell, neither his flesh did see corruption.
Revelation 20:6
6 Blessed and holy is he that hath part in the first resurrection: on such the second death hath no power, but they shall be priests of God and of Christ, and shall reign with him a thousand years.
Acts 23:8
8 For the Sadducees say that there is no resurrection, neither angel, nor spirit: but the Pharisees confess both.
I fear that I am somewhat lazy or I would contend with more detail but surely the Holy Spirit will bless the truth seeker who humbles themselves. I seldom check the comment section of my blog since I have been spammed so very much.
HalleluYah!